Beyond our Facebook Reach we move beyond where we can see the what Facebook pages are being viewed as well as where the users are coming from. The Page Views tab is one of the most informative. This is where you can see the areas of your Facebook page that people visit most within your Facebook Business Page, including your timeline, info, and photos tabs.
Choosing Your Data

When you pull up the details of your Page Views we have the option like under Facebook Likes to set a given date range to look at. This range will match that of any previous settings you set to give you some consistency and save you some time. This is a great way to compare your information year over year during a given quarter or month.
Tip: You will notice on the right of each of the grid that it shows items like Organic and Paid. With this information on the side you can click these items and gain more insights (hence the overall name) and see how you are performing from the last period.
Page and Tab Visits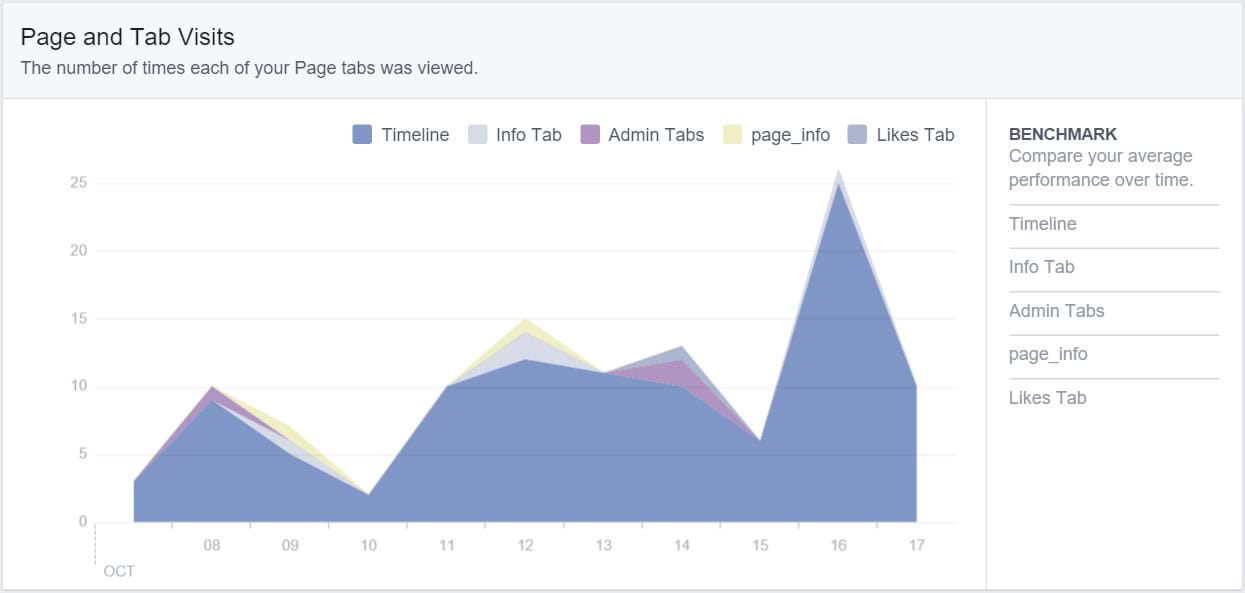 When viewing the page the first default view is seeing everything in a summary view. This view gives you an overview of all of the items all rolled up in a single view. When you click on the item categories to the right you will be able to see the detail for an individual tab.
Timeline
This is the most popular view that people look at as when they think of engagement they think of their timeline. Although important the other categories matter equally as much.
page_info
The Page Info part of the statistics is the about section of your Facebook business page. This is how many people have viewed the about your page information. Under the About tab is the Page Info menu option. This is where descriptions, categories, awards, email, and website information to name a few. With this information people learn more about your business or organization.
Photos Tab
We all upload pictures that show on our timeline. This is an important part of our user engagement. As pictures and information goes farther down the Facebook timeline those pictures become more stale. One way for people to view your old pictures is by clicking the Photos tab within your Facebook business page.
Others
The magical Others tab. On this section it covers anything that wasn't covered by the "others" and thus it's magically name.
External Referrers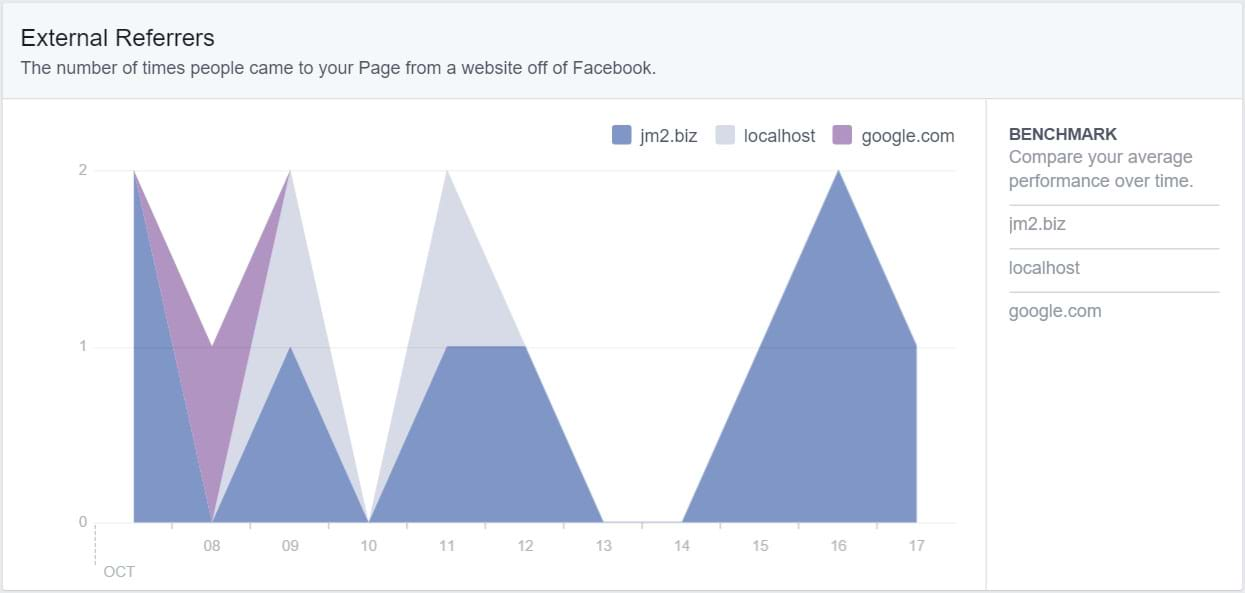 The External Referrers are websites, email marketing, search engines, and other digital means of reaching your Facebook business page.
Conclusion
As we continue on our journey through the analytics of Facebook we're hoping you can see how valuable this information can be. By knowing your audience and changing to their needs you will be able to better serve them and increase your overall reach organically rather than having to always pay to reach your business objectives. If you would like some help in helping your customers or are so busy (we hope so!) and need someone to help you on your social media JM2 Webdesigners is here to assist you. You can reach us at 219-229-1633, through email at sales@FawkesDM.com, or through our contact form here.
{{BLOGDETAILVIDEO}}