Being we are now passed Facebook Likes we can continue on to our Reach. Reach is the number of people that have seen our information as well as how many people are integrating with your Facebook Business Page.
Choosing Your Data

When you pull up the details of your Facebook Reach we have the option like under Facebook Likes to set a given date range to look at. This range will match that of any previous settings you set to give you some consistency and save you some time. This is a great way to compare your information year over year during a given quarter or month.
Tip: You will notice on the right of each of the grid that it shows items like Organic and Paid. With this information on the side you can click these items and gain more insights (hence the overall name) and see how you are performing from the last period.
Post Reach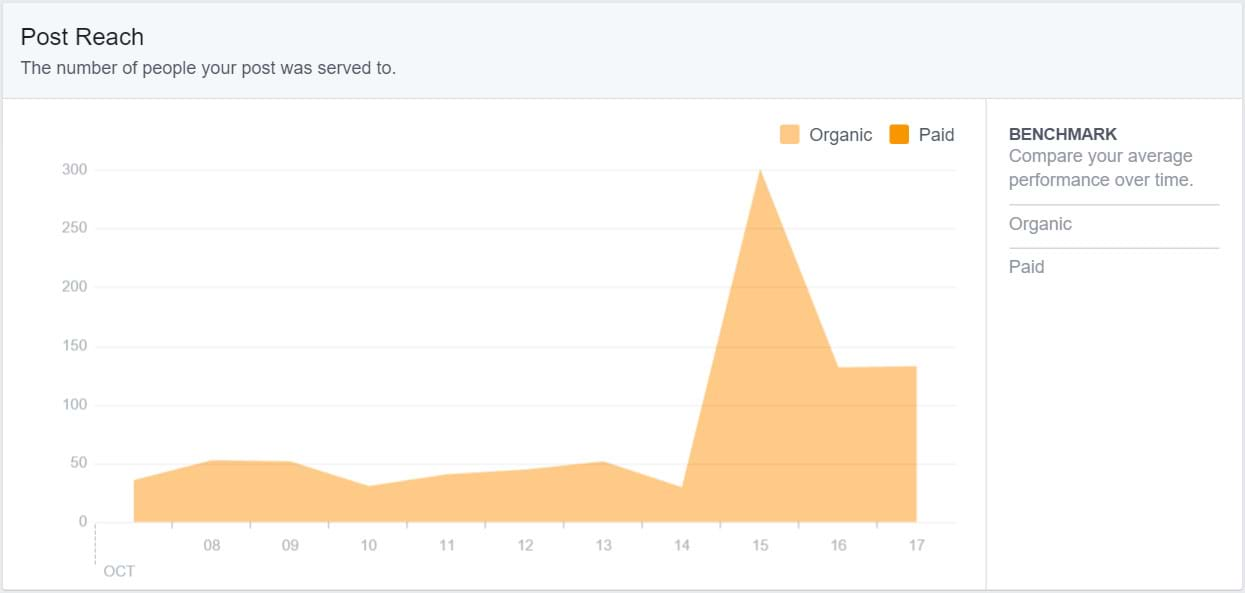 When it comes to your posts there are two categories that Facebook puts your information into. This is paid and organic (free). The goal is to have as much organic as possible as we all want to save money. If there is a special promotion we're doing having a paid (boost) or advertisement could be a way of reaching more people. In our scenario we almost always strive for organic unless one of our clients has asked us to promote their product or service through a paid boost.
Likes, Comments, and Shares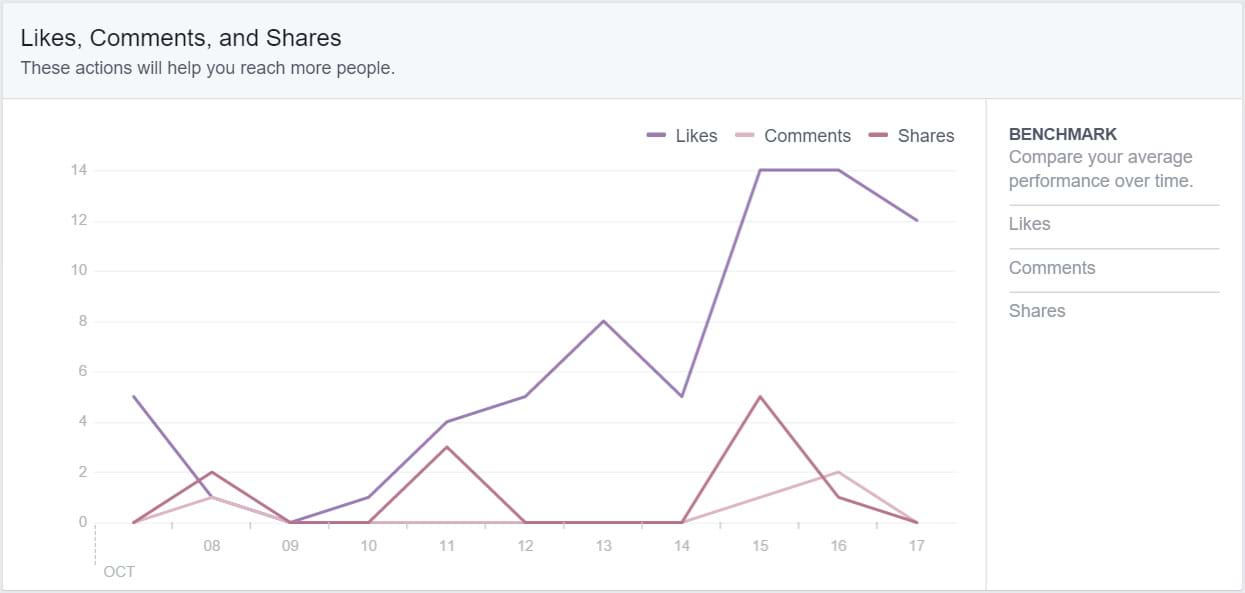 Likes
For each post that you put on your site how many people like what you've written.
Comments
When you post how many people have commented on your post (e.g. interaction). Comments are always something you want to achieve as that's part of being social. If what you are post are mainly tips and tricks, sales information, etc. many times you won't get many comments.
Shares
Part of being on a social network is getting people to share what you've written. After all we all want something one day to go viral and make us famous. Without shares you won't go viral and only those that see you in their feed can see your information. If a Facebook Fan shares your information their information will now show on their wall allowing their friends to see the information even if they are not one of your friends.
Hide, Report as Spam, and Unlikes
Hide Post
When one of your Facebook Fans clicks on hide post it means they have seen a post you've made once or more times on their feed and they chose to hide the post as to them it doesn't pertain to them.
Hide All Posts
Unlike hide post when a user chooses to hide all posts they will no longer see the current post again but any future post you make. The only way the user will now see anything you write is by taking the effort and going to your Facebook business page.
Report as Spam
When you create a post and it sounds like spam a user can report you as spam. This is like hiding a post but also reports you as a social media spammer. Hopefully you'll never get this happening as people are receiving your information because they've opted in to receiving your information by becoming a fan of yours on Facebook.
Unlike Page
When a Facebook Fan no longer wishes to have your information flow into their Facebook Feed they can unlike your page. This doesn't mean that they don't like you anymore. It's just they've changed their preferenance and can only see your page when they go to it.
Total Reach

When it comes to the Total Reach one key item that is sometimes hard for people to grasp is that when you total up everything from the previous areas it may not equal the same as what the total reach is. This is because this number is based on the unique people who saw your posts regardless of where they saw it on Facebook. If a user sees it organically, paid, and/or through an ad that person will count for each time they saw it.
Conclusion
As we continue on our journey through the analytics of Facebook we're hoping you can see how valuable this information can be. By knowing your audience and changing to their needs you will be able to better serve them and increase your overall reach organically rather than having to always pay to reach your business objectives. If you would like some help in helping your customers or are so busy (we hope so!) and need someone to help you on your social media JM2 Webdesigners is here to assist you. You can reach us at 219-229-1633, through email at sales@FawkesDM.com, or through our contact form here.
{{BLOGDETAILVIDEO}}