Other Areas for Geolocation Advertising Services
Geolocation Advertising Services
Geolocation advertising is an efficient way of targeted marketing with quantifiable reporting to prove your marketing dollars are well spent. With billboards, newspapers, radio, and other forms of print advertising, you cannot track or re-target those that saw your advertisements. Geotargeting allows you to reach your potential customer on their mobile device.
We focus on finding your business new customers and re-targeting your existing customers in the real world on their mobile device without installing any special software. Our solution can track mobile devices to within 9-feet of a given location, including your competitors so that you can target them in a proactive and non-obtrusive way through the applications already installed on their phone. You will then be able to re-target them across the Internet (think Google, Facebook, and other websites). All that is required is for users to have location services active and have one or more mobile applications that display ads on their phone. This includes over 100,000+ mobile applications that they install through their "App Store."
There is no special software to install, and it doesn't require Bluetooth to be enabled on their phone. Even flip phones capable of installing mobile apps can be targeted with our geolocation solution.
Geolocation Advertising Features
No Software Needed
There is no software your customers/future customers have to install. They've already installed it in most cases. Any mobile app that shows paid ads will receive your ads.
Device Targeting
You can reach customers for a radius of a location, an entire town, a specific building, etc. The targeting is based on your business location and what you are wanting to do. Most businesses will target entire towns and counties.
Audience Targeting
You can target based on a users location, their behavior, and create custom audiences as well.
Weather Targeting
You can reach out to people based on weather to inform of storms, services because of a storm, etc.
Unobtrusive Targeted Marketing with Mobile Devices for Business Growth
We help you understand and reach your audiences to drive outcomes that matter:
Boost brand awareness.
Drive online and in-store visits.
Increase sales to your business.
Plus, you can serve these ads on mobile, desktop, or connected TV.
Accelerated Consumer Behaviors
The disruptive impact of COVID-19 on everyday life has accelerated the adoption of several consumer behaviors, such as click-and-collect and grocery delivery. What's more, it further blurred the line between bricks and clicks. Last year, Click-and-Collect sales in the United States alone grew by 60.4% compared to the previous year.
Building-integrated digital and in-store experiences are great for your customer, but they're also good for your bottom line. As the boundaries between offline and digital continue to blend, providing flexible shopping options can help open more doors and browser tabs. A 2020 study in partnership with Numerator revealed that shoppers who make an in-store visit after being shown location-based mobile ads are 25% more likely to purchase from that retailer online than those who are not shown an ad, reinforcing the buying power of omnichannel shoppers.
Plan in Action
The pandemic forced us all to pause and reconsider how we go about our daily lives, whether as marketers looking to create a new level of consumer engagement or as consumers learning how to navigate this new normal.
Using location-based targeting and audience solutions, you can now reach a wider audience and work on capturing revenues that you might otherwise miss.
Location Targeting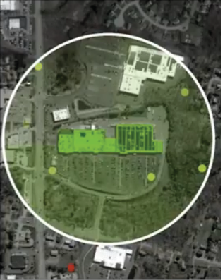 Reach Consumers in real-time when they are around a specific location.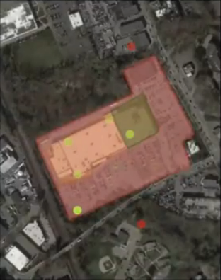 Target consumers with accuracy whether they are in a store, parking lot or within walking distance of a specific location.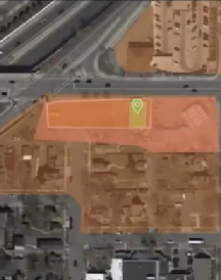 Connect with consumers within specific boundaries based on a combination of visitation patterns & audience behaviors.
Audience Targeting
Location Audience Targeting
Target potential customers based on their real-time location and/or location history. Accurately target each person who has visited any location, be it your own brand, a competitor or selecting by category within a specified time frame.
Behavioral Audience Targeting
Combine visitation behaviors with demographic information to build sophisticated audience profiles. This data can then be used to target potential customers based on consumer lifestyle and interests.
Custom Audience Targeting
Create tailored segments for audience targeting based on visitation data, behavioral attributes, demographic details, and/or purchase data.
COVID-19 / Shelter-In-Place Audience Segmentation
High Movement
Comprised of individuals whose devices show that they are moving at or near pre-stay-at-home order activity levels.
Indicates that users have been active, moving at near pre-shutdown visitation levels.
Moderate Movement
Comprised of individuals whose devices show that their movement patterns are beginning to trend upward, approaching pre-stay-at-home order activity levels.
Indicates that users are becoming more active, reemerging toward pre-shutdown visitation levels.
Low Movement
Comprised of individuals whose devices show that they are moving at a substantially suppressed level relative to the pre-stay-at-home order time period.
Indicates that these users are limiting their activity as much as possible.
Stay-at-Home Marketing Information
Pre-stay-at-home time frame is defined by movement patterns from January through mid-February 2020 to establish a baseline for visitation patterns.
Segments are updated weekly to ensure they capture fast-paced changes to consumer behavior within the United States. This means that audience size will vary on a weekly basis. All mobile users within these audience groups have met the amount of activity/movement required at the various threshold levels compared to pre-stay-at-home activity to ensure accuracy.
Ways Businesses Can Use Geographic Location Advertising
Target Your Competitors Customers
Target Local Events
Target Customers In Your Delivery Area
Target Customers In Your Service Area
Target New Locations
Target Based On Trends
Target COVID-19 Changes
Retarget Customers on Facebook Users
Retarget Customers on Google
Businesses That Benefit From Geolocation Targeted Marketing
Automotive Dealerships
Chiropractors & Massage
Community Services
Drug Stores & Pharmacies
Event
Exhibits & Tradeshow Venues
Financial Institutions
Fitness
Florists
Government & City Services
Grocery & Alcohol Stores
Hair Salons & Beauticians
Hospitality
Insurance Companies
Legal, Lawyers, & Law Firms
Medical & Healthcare
Museums & Galleries
Not-for-Profit
Nursing Homes & Adult Day Care
Online Retailers
Pet Care
Political Campaigns
Real Estate Agents
Retailers
Retaurants, Cafe, & Food Trucks
Schools & Day Care
Service Based Businesses
Smoke Shops & CBD Shops
Sporting Goods
Theatre & Entertainment
Case Study
Location Audiences allowed Ulta Beauty to target direct competitors near their new locations. The competitive set included both major chain stores and smaller local specialty shops, optimizing reach to potential customers while stealing market share.
Behavioral Audiences such as Beauty & Cosmetic Shoppers enabled Ulta Beauty to reach intenders who would most benefit from learning about a new store opening in their vicinity.
Proximity Targeting was taken a step further as Ulta Beauty and Fawkes Digital Marketing partnered to set insights-led, custom radial targeting around new stores to optimize reach and effectiveness.
GEO Location Common Ad Sizes
When it comes to creating ads, you will see many sizes available to use. The image here shows the four standard sizes we create and are shown in the white boxes. The gray area is not used and just to better show the image sizes of the created ads.
320 x 50
300 x 250
320 x 480
728 x 90
Other sizes that can be targeted but rarely used are:
600 x 300
720 x 240
640 x 213
640 x 160
640 x 320
300 x 50
480 x 320
768 x 1024
1024 x 768
640 x 960
640 x 360
160 x 600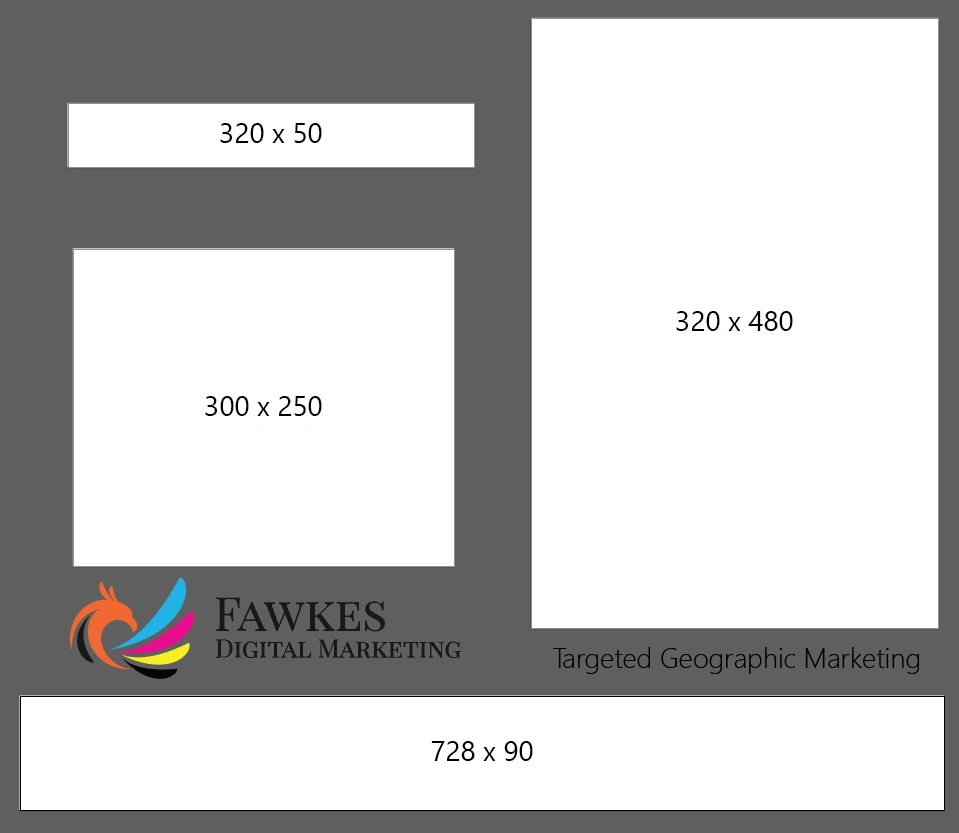 WordPress / Website Care Plans
We offer four website care plans to fit the needs of most businesses. The fourth care plan, which we call the custom care plan option and starts at the gold care plan pricing.
Choose the care plan that meets your businesses needs
Available Discounts (Note: Discounts do not apply to DIY plan)

Paying annually you receive a 10% discount from the monthly costs
Not-For-Profit organizations receive 10% off the monthly rate
Discounts can be combined

For information on the DIY (Do It Yourself) Plan click here
Customized Quotes are Available Upon Request
Upfront Costs (One-time) (Note: DIY Plan has different pricing. Please visit the DIY Website by clicking here

New Website: $1,997
Existing Website Migration: $397
| | DIY | Bronze | Silver | Gold |
| --- | --- | --- | --- | --- |
| Monthly Cost | $59.99 | $100 | $229 | $365 |
| Website Hosting & Core/Plugin Updates | | | | |
| Email Addresses (optional) | 1 | 5 | 10 | 20 |
| Website Update Hours (per Month) | 0 | 0.5 | 2.5 | 5.0 |
| Local SEO with Google & Bing Business Pages | | | | |
| SEO Posts (Products, Services, Specials) | | | 2 / Month | 1 / Week |
| Reputation Management | | | | |
| Business Relevant Local Directories (e.g., Yellow Pages) | | | | |
| Domain Registration Included * | Optional | | | |
| Google Analytics | | | | |
| Setup Goals | | | | |
| Heat Mapping Adjustments | | | Quarterly | Monthly |
| Customer Relationship Mangement (CRM) | Add-On | Add-On | Add-On | |
* Domain Name Registration requires the domain be under our account so we know we can pay.