Easy to Use
We started building Chamber of Commerce solutions as they've been previously built to charge for growth. The reality is that this charge was just to line the pockets of businesses. We felt there was a better way and this is our soluton. You can state that you need more hard drive space, bandwidth, etc. so there needs to be a higher cost. When technology is used efficiently this won't apply accept for the top 1% of chambers. We've chosen to ignore this top 1% from the pricing and charge fairly to all chambers no matter the size. This way you can grow without facing higher costs. Our solution gives you from 1 to unlimited number of chamber members for a flat cost. Some may ask if that is fair. You have a chamber of commerce who has twenty members paying the same price as one with twenty thousand. We know our solution is not for all. We will let those giant chambers know that. Will our solution work for them? The answer is a resounding yes. What we have chosen to do is have our software handle chambers efficiently and leaving out the complexity.
Who is the software for?
For
Want a simple solution that "just works"
Want a full feature set for their members

member profile page
job listings
news & event management
blog articles
photo galleries
downloadble files

Chamber features

Newsletter capability
job listings
news & event management
blog articles
photo galleries
unlimited pages
downloadble files
member management
Not For
Want an all-in-one solution (e.g. with accounting).
Like to spend extra.
Want a big business provider rather than a small business provider.
Want a fancy dog-and-pony show.
Government and community based sites need to provide information to both the public as well as privately between employees, board members, and the community.
Alerts on pages to inform and educate the public
Americans with Disabilities (ADA) compliance
Blogging
Downloads with tracking
Logging of all actions
News & Events
Newsletters without having to use third-party systems
Private portal based on user security and groups
Security
Standards compliance
Simplified System
Website with easy-to-use Content Management System (CMS)
Members can edit themselves, or the chamber can
News & Events
Job Listings
Blogging
Unlimited attachments
Unlimited Galleries / Slideshows
Unlimited Forms
Interactive Graphs
Full easy-to-understand documentation
System Alerts
Marketing
Newsletters
A large part of any solution is giving you the ability to contact your members. You can use third-party solutions, such as, MailChimp or Constant Contact. These are truly great products. They are separate where we provide you a solution that is completely integrated and allows the sending of your information to all members for no additional costs. you can send daily, multiple-times daily, or just monthly. You don't need to worry about your costs going up because of how often you communicate.
Search Engines
As you are wanting to help provide value for your chamber members a key aspect is getting your chamber found and your chamber members found. We have seen where chamber members rank higher on the chamber website then through their own website. This happens because of how tightly we've woven our solution in with Google and Bing.
Social Media Management
We believe every company deserves to have the best possible service. This is why we include social media management as part of every solution. We know you will be maintaining your informaton but, at times, will need help from industry experts. This is where we come into play. We help you stay in contact with your members through social media. This also allows you to let your team go on vacation and making certain yor social media keeps on rocking.
Search Engine Optimization (SEO)
We've already covered briefly that our SEO helps your members be found online. For our chambers we take it further by keeping your Google My Business (GMB) and your Bing Places (BP) information updated. We add you to local directories, like the Yellow Pages. We keep this information accurate and updated for you based on what you tell us. This ranges from your available hours, latest news and events, and days the chamber may be closed.
Web & Email Hosting
Web Servers
You need a fast, dependable and reliable system to present your chamber to the local community you serve. We utilize Amazon Web Services to provide the fastest possible experience. Your website is backed up daily, behind a firewall for added security, and access is limited to only those that need access to protect your member information.
Email Servers
There are three main choices you have available to you when it comes to email. You can choose Office 365, Google Suite, or utilize our solution. We provide our solution to you for no charge for the chamber to run off of. This is a Microsoft Exchange compatible Server (SmarterTools SmarterMail). This email server is fast, secure, and works with a web interface, email client, or mobile phone (Apple or Android).
Customer Relationship Management (CRM)
Many businesses will use QuickBooks or another accounting package to keep track of their customers. Others use Post-It Notes, Excel files, pads of paper, or individual email clients to keep track of their customers. There is a better way, and that is a CRM or Customer Relationship Management system. A CRM system will allow you to:
Keep track of current customers
Keep track of leads
Keep track of interactions with your customers/leads
Share information with employees
Give a single place of truth for all customer interactions for all employees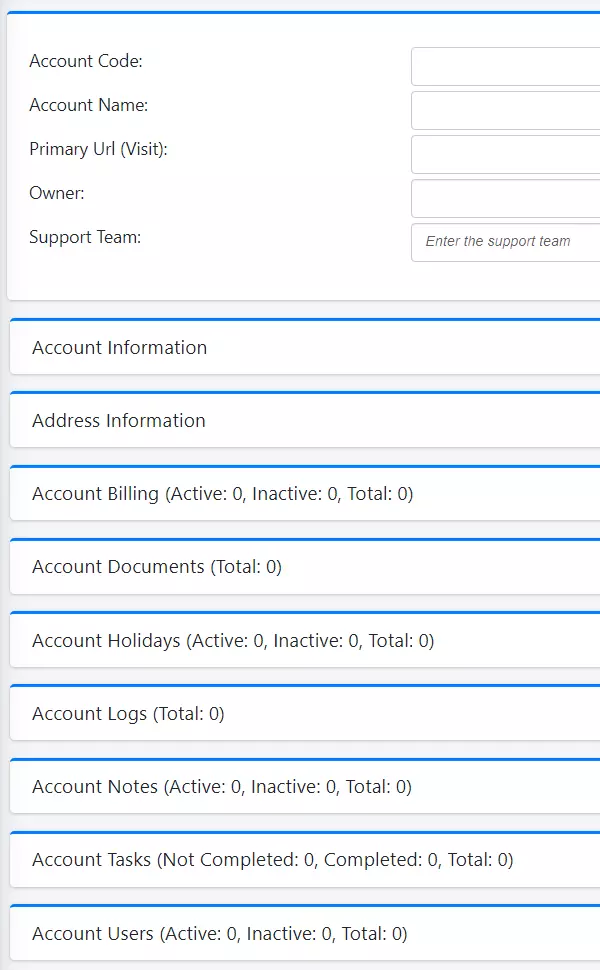 Software Development
Software needs to be constantly updated. We listen to you on what features you want/need. We incorporate them and deploy them at no cost to you. This allows us to keep your chamber growing, meeting the requests of your members, and without adding any costs to the chamber to evolve and help the local community.
Our Recent Chamber Blog Articles