Description
Application Settings module is the light version of the advanced module. This covers the most used settings and avoids the complexity options the advanced module covers.
Requirements
You will need to have access to the Application Settings (App Setup) module
Notes
None of the fields are set to required.
Sample Screenshot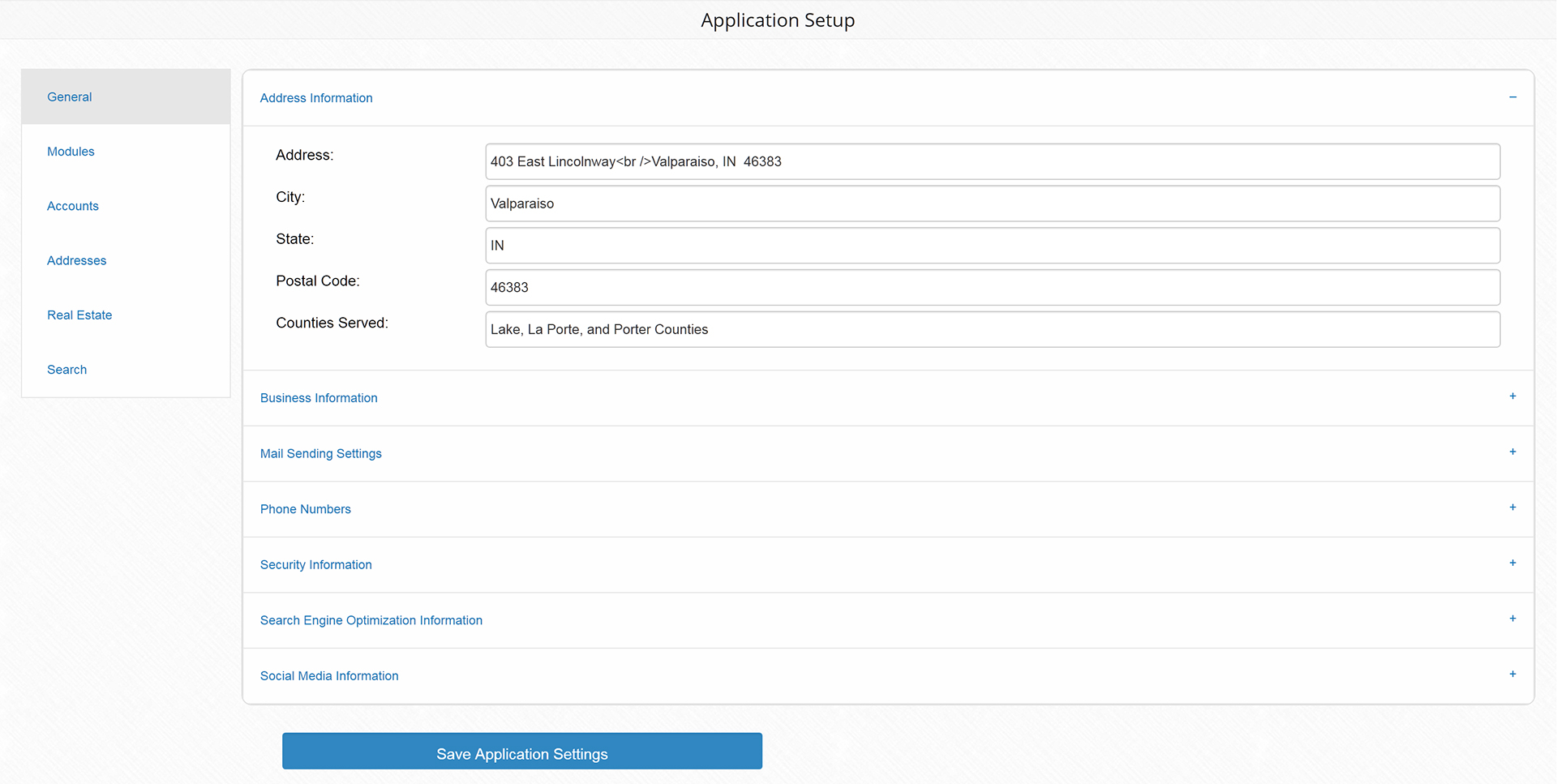 Editing Application Settings
Click on Application Settings
Click on the appropriate category you want to work on. Currently the following categories are available:

General Information

General Information
Accounts
Addresses
Real Estate
Search

Click Save Application Settings to save your changes.