Modified Date: 11/9/2018 | User Level: Regular User | Views: 3,231
Summary
The search and sort tool is in just about every module. It's very useful for finding and managing things within modules that contain this tool. I'll cover everything about the Search and Sort tool in further detail as outlined below:
Search and Sort
Just below Add New you'll see something like what is show below.

Searching
You may have noticed that when you used the browser's search feature that it searches the whole page for what you typed. This tool above allows you to filter the results shown in realtime.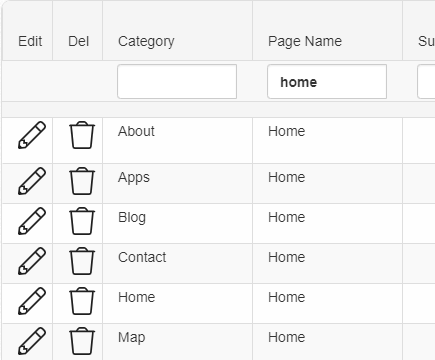 If there are still many pages named home that's not a problem. You may put in an additional filter that it has a Category of reports. Following this method you can hone in on the page that you're looking for quite quickly.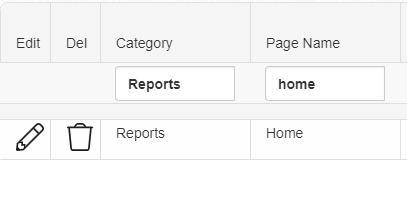 Sorting
In addition to typing in searches one can click on a column heading in order to sort in ascending or descending order. Let's say you want to sort the Category column alphabetically. Just click on Category and wait a few seconds. You'll see a loading icon like this(

) when it is working on sorting.
NOTE: When you are doing these types of searches you need to type what you're looking for and then click outside of the text field. This is how the search is triggered.
Latest Fawkes CRM KB Articles