How we are handling COVID-19
Being a company that works entirely virtually to save on costs and be more available to travel to our client's Covid-19 awareness is extremely important to us. Like many, the masks are not our favorite thing to wear, but we know to help curb the problem, we must be diligent and follow the guidelines for our safety and the safety of those around us.
From the beginning of this pandemic, we have looked at not only what we need to do to stay safe with the wearing of masks, staying socially distant, and keeping our work areas clean. We also have looked at ways to keep those we come in contact with safe.
To achieve this, we: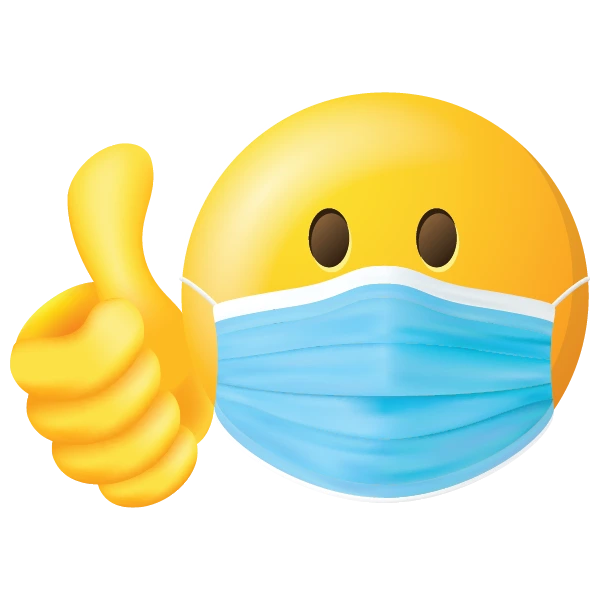 Helping your business through COVID-19
We have taken action to ensure that they are complying with the latest guidelines and informing their customers of their business requirements for all of our clients.
Updating mask-wearing requirements, updated hours of operation, and virtual meeting options for:

Google Business Pages (GBP), formally Google My Business (GMB)
Bing Places
Social Media
Website
Marketing Materials

Increased our social media posts to increase brand awareness for our social media management clients
Re-look over all digital marketing options and where to improve for continued growth
New and upgraded websites to further increase brand awareness and consistency
Digital Marketing & Organic Local SEO from Valparaiso, Indiana
We do digital marketing for companies across the United States from our Northwest Indiana location in Valparaiso, Indiana. We are one hour East of Chicago, Illinois, and one hour away from South Bend, Indiana. As we've grown and finetuned our digital marketing skills, we have expanded to cover areas beyond Valparaiso, Indiana. We offer our organic local SEO guarantee to any business in the USA.
Digital Marketing Customer Reviews
We want to thank all of our customers that have left us a review on our digital marketing, web design, SEO, social media management, and reputation management services. To leave a review click here.
I have been working with JM2 Webdesigners for over 2 years and I couldn't be happier. They are very well tuned in to local small business marketing challenges and have the tools and expertise to deliver the highest quality of product. I highly recommend them !
Robert Fugate
We needed an ecommerce site to sell our products and goods. The entire JM2 team was friendly, fast, and efficient. The training was top notch and they didn't cap us at a specific time. They helped us until we 'got it'.
Thomas Waterfield
Top-notch staff all the way around. They do a tremendous job attending to the needs of a client and offer creative, innovative ideas to enhance our website. Keep up the great work!
Jeff Stur
Just had them update our business website....great work!! Very friendly and informative. Would highly recommend.
Carlee Fisher Kobitz
John and his team are smart, fast, and affordable! Where else can you find all three?
Diane Lee Jortner
Serving Northwest Indiana, Chicago Illinois, & the United States in Web Design Services
Fawkes Digital Marketing is located in Valparaiso, Indiana, often called Valpo. Our core services are:
The leading and fastest-growing web design.
Social media management.
Reputation management.
Search Engines

Local organic SEO company.
Pay Per Click Advertisements.

Social Media Management.
We do not spread ourselves thin in every possible service. We specialize in a few core services that give your business proven growth. We love our Northwest Indiana web design customers and have team members distributed throughout the United States. Seated in Porter County at the tip of Lake Michigan, we are an hour East of Chicago.
We launch three or more WordPress websites each week. We set up your Google Business Profile (formerly Google My Business [GMB]), Bing Places, Yellow Pages, Yelp, and other local directories for business growth. Every site we create comes with complete maintenance, reputation management, and SEO care plan to ensure your site is continually updated and improved.
We keep your website design updated and fresh while meeting your website visitors' needs by utilizing lead generation, consistent updates, and constant improvements priced reasonably and built for long-term business growth.
We know the importance that you need to be focused on your business and not your digital marketing. Contact us for a free consultation to move the needle and gain more customers.