6/7/2019
Views: 6,501
2 Minutes, 27 Second
Written By John Marx

Tags: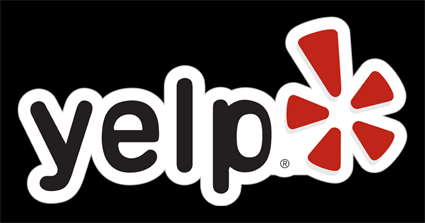 With every client we make live the Yelp marketing engine kicks off. They're either contacting us or our clients who then refer Yelp to talk to us. It is this that makes us want to bring into light the costs and what you get for your money. This information will be constantly updated not only on price but the bullets of what you get (or not). Let's dig into what Yelp is, what it offers, and most importantly how much it's going to cost you.
What is Yelp?
Yelp is a business directory, like the Yellow Pages, Google My Business, or Bing Places. The difference though is beyond the listing of your business is it's an open forum where people can leave reviews. Yes, Google and Bing also allow the reviews but many people will use Yelp for reviews. Yelp is best for restaurants as that is a niche they truly own. They do push to be in other industries as well but overall restaurants (coffee shops and deli's are also in this category) are their main segment.
What do you get with Yelp?
Yelp is free but you can expand the free listing to show more on the site. Some of the benefits you get are:
Yelp Ads

Shows the business at the top of the page for 100% exposure and on competitor's pages
Not paying for impressions only clicks that are deducted from daily budget set
No commitment to selected budget, can raise lower or stop campaign at any time
Billed on the back end, 1st of every month for advertising in the previous month
No surprise charges, may pay less but never more than budget set

Page Upgrades

Call to Action Banner - Customize up to 50 characters to get consumer over to business website/phone call
Photo Slide Show of Product on Yelp Listing
Remove Competitor Ads from showing on your Yelp listing
Business Highlights - (Family Owned, Vegetarian Friendly, Established Year, etc.)

Other

Yelp also have a promo code for them up to $900 for extra ads paid by Yelp
What are the costs?
The costs will vary and we continue to update these prices based on the last call we've done with them. Often you can get additional promo codes to get $900 (or more) of extra ads. You will have to add these promo costs to your monthly if you choose to go this way as well.

Is Yelp worth it?
For our clients in major metropolitan areas like Chicago, Los Angeles, Dallas, New York, etc. Yelp is worth it. "City users" we continually see using Yelp more than any other channel. If you are not in a major metropolitan area than focus on Google My Business to get your reviews from customers.
With that we would be wrong to not include Facebook for reviews. Although their process is now either recommend or not recommend don't forget this platform as well.