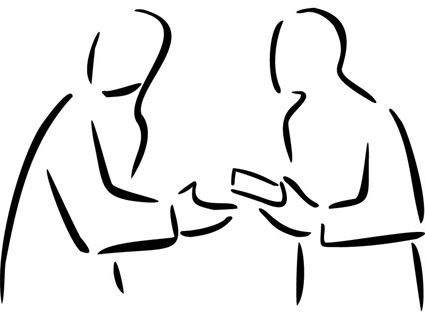 No we are not talking the force from one of our favorite movies; Star Wars. What we are referring to is forcing users to provide you with their name/email address on your terms to read articles and information on the internet rather than their terms. There are two beliefs and we will cover both of these along with what we do and how we have increased our business. Let's go on this debatable journey.
To Force
When you force your website visitors to provide you with their name and email you are increasing the number of individuals that will reach your sales funnel. This is a great way to increase your mailing list or leads within your customer relationship management (CRM) system. If your focus is to gain as many names and email addresses as possible this is truly one of the best ways of going about it. People use this method by providing a value to individuals. The visitor will receive a flyer, brochure, document, or other valuable piece of information that your marketing efforts have sent their way.
Downside
With every solution there are pros and cons. The downside to forcing people to fill out your information is that you will lose people who refuse or who want to protect their information. They do not want to fill out or be forced to fill out information knowing they will continue to receive information from you. You could also lose these leads if you contact them too frequently and lose them in the sales funnel process.
Not to Force
While forcing your customers and potential customers is a great way to gain their information much of the information many provide is already freely available on the internet. You are providing a service by making it available and saving your potential customers there valuable time. Not forcing someone to provide you with the information and letting them contact you on their terms means that the people contacting you are already in the qualification process of your sales funnel. Being that you have not forced someone to contact you there is a much greater chance that you can help them with your products and services that you offer.
Downside
Not forcing people to fill out your information so that you can add them to your sales funnel faster also has downsides. The biggest is that you will not get as many contacts and will need to work other avenues in the sales funnel process.
Conclusion
We have clients that fall into both camps and we actually use both methods ourselves. We provide all of our information freely through our blogs. We do this as we believe in providing value to our clients and those that will eventually be clients for no cost. We believe in showcasing our expertise, not sharing information that was gathered by our team on the internet. We also do not feel we should force people for this already available free information. We do ask for information for those that want our flyers for specific products and services that we offer. By using this approach of making information freely available and only asking for those that are asking for flyers we have increased our overall qualified contacts in our sales funnel process without forcing those that don't want provide information.
If you need help with marketing the team at JM2 Webdesigners in Northwest Indiana is here to assist you in making the right decision for your business. Our team has a wealth of knowledge with digital marketing which covers lead generation, sales funnel process, social media, search engine optimization (SEO), and of course web design on WordPress, Joomla, and other standard based content management systems (CMS). You can reach our team at 219-229-1633, email at sales@FawkesDM.com, or through our contact form here.