Social Media and Small Business
Startups and small businesses don't have the kind of marketing power of major brand names not because they don't have great products and services but because they are new or just have not yet grown to be the big brands. This is where social media can come help. As a company in Valparaiso, Indiana you wouldn't think we would have a large presence but over the past three years we have grown from having no clients to having several hundred in 30+ states. How we have grown is a lot due to persistence but also because of our website, newsletter, and social media strategy. In this article we'll explain some of the items we have done to grow our social media presence.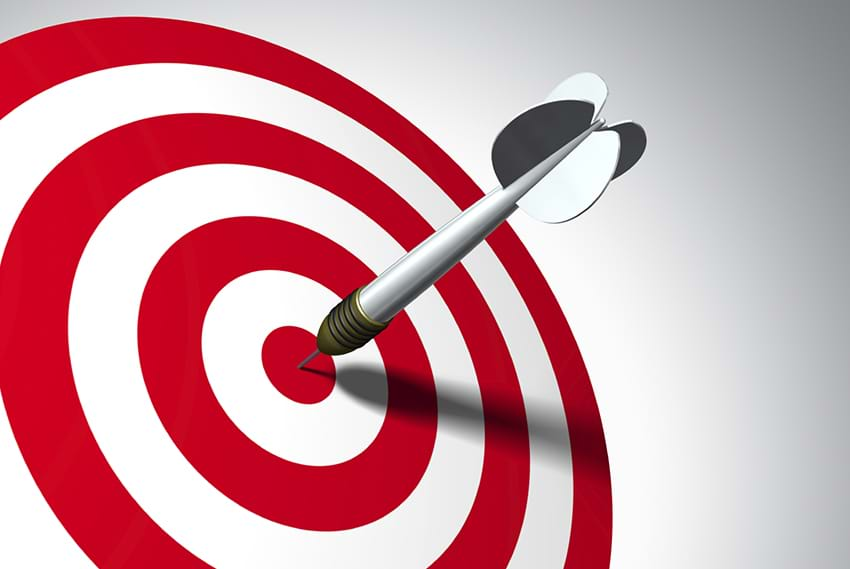 Having Realistic Goals
Being small means a lot of what we have to do is relegated to either ourselves, a team member or an outside organization to help so that we can grow our own company. This means we have to set realistic goals on what we are trying to achieve. We cannot expect to have a 100,000 followers, thousands of likes and shares per day (or even per year). We set our goal of increasing each week and month by a small amount. We want to "reach" our current clients with great and informative free information, help them succeed and spread our good word to their business associates and friends.
When you are choosing your goals you need to think about what you want to do. As with anything we recommend working towards doing everything your clients need but start out small and working your way up. This allows you to come in slowly and be able to adjust to your clients' needs in an efficient and timely fashion. Do you want to:
Grow your client base?
Gain more exposure and build brand awareness?
Build a positive reputation of your growing brand?
Increase the revenue of your organization?
Communicate more frequently with your clients and increase the retention rate of your customers?
Have a more direct method of interacting with your clients and improve your overall customer service?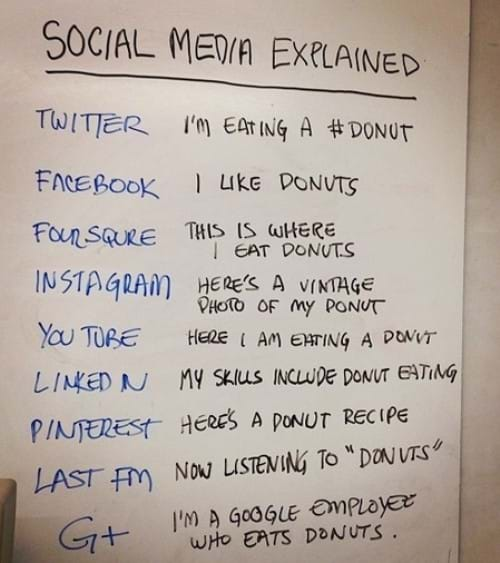 Choosing Your Social Media Networks
There are literally dozens of social media networks and even more when it comes to choosing the audience your company is going to target on it. The key is being on the social media networks that your current and prospective clients are on. You do this with each new or perspective client you gain. As you talk and listen (keyword: listen) to them you learn where they are spending their time and efforts. This allows you to know where your clients are. These are the networks that they are on.
Your Website
The next part may not seem important as it isn't related to social media. This is your website and your blog. In actuality it is critical to the success of your online digital marketing strategy. Major national brands have corporate headquarters which investors care to know about but most national brands can be purchased at any store, even yours. As a startup, small business or a local business your website is your brand identity. With your website you can establish who you are more so than a post or two on social media. You can go into great detail, use your color scheme and truly sell who you are. With your website you can have specific call to action (CTA) on each and every page you want one on, integrate live social media feeds (Facebook and/or Twitter) so that people can see your activity, and incorporate social media sharing options.
Demographics
While you do your listening you are also learning about them. You learn what their genders are, age bracket, industry, interests, geographic location to you and much more. With each new client you gain one more piece of analytical data to target your clients with. Using this information, you can compare against your goals to see if you are hitting your target market or if you should change your target market.
Agility
As software developers we program in an agile manner. This means we are able to adapt to change quickly. By being agile we can adjust everything about our social media strategy on a weekly and monthly basis. You will notice we didn't say daily here. We have found that doing daily changes will typically result in a negative change. We try to do most of our larger changes on a monthly basis and the smaller tweaks and adjustments on a weekly basis. As each quarter comes around we do a further level of refinement and evaluation of what we are doing.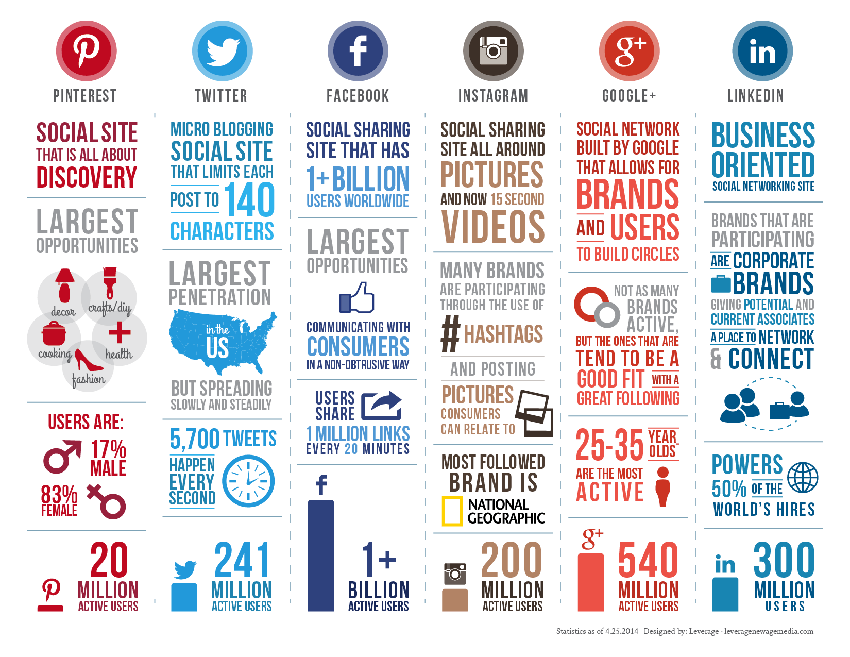 Analytics
Most people know of analytics for your website to determine browser sizes, search terms used from your social engine optimization (SEO) strategy, browsers, type of devices (desktop, tablet, and mobile), and how they are interacting with your website. Social media offers a large breadth of information available to you as well. This can be from the number of followers you have, gender, age range, and the engagement you are getting from paid versus organic reach.
Social Media Calendar, Posting and Consistency
One of the first things we do after gaining a customer to help with their social media we sit down and discuss creating a calendar. This social media calendar covers everything from daily posts, blog articles, events, and press releases of new products and services the company will be offering. On this we cover the times we want to target for posting days and times. This allows us to know what posts we need to do and also provides a level of consistency for everything we give to the clients.
Advertising
If you want to accelerate your products and services on social media, you will need to think about advertising. Social media has become harder to reach your clients through organic (free) methods. We have over a dozen clients that we help out with a spending budget as low as $5 a day. For some this amount may seem high and others low for their digital marketing budget. We always suggest this for starting to get your good word out as it's the price many business owners already spend on a coffee or drink in the morning. Rather than spend that money on a drink why not spend it as part of your social media advertising to get people aware of your brand.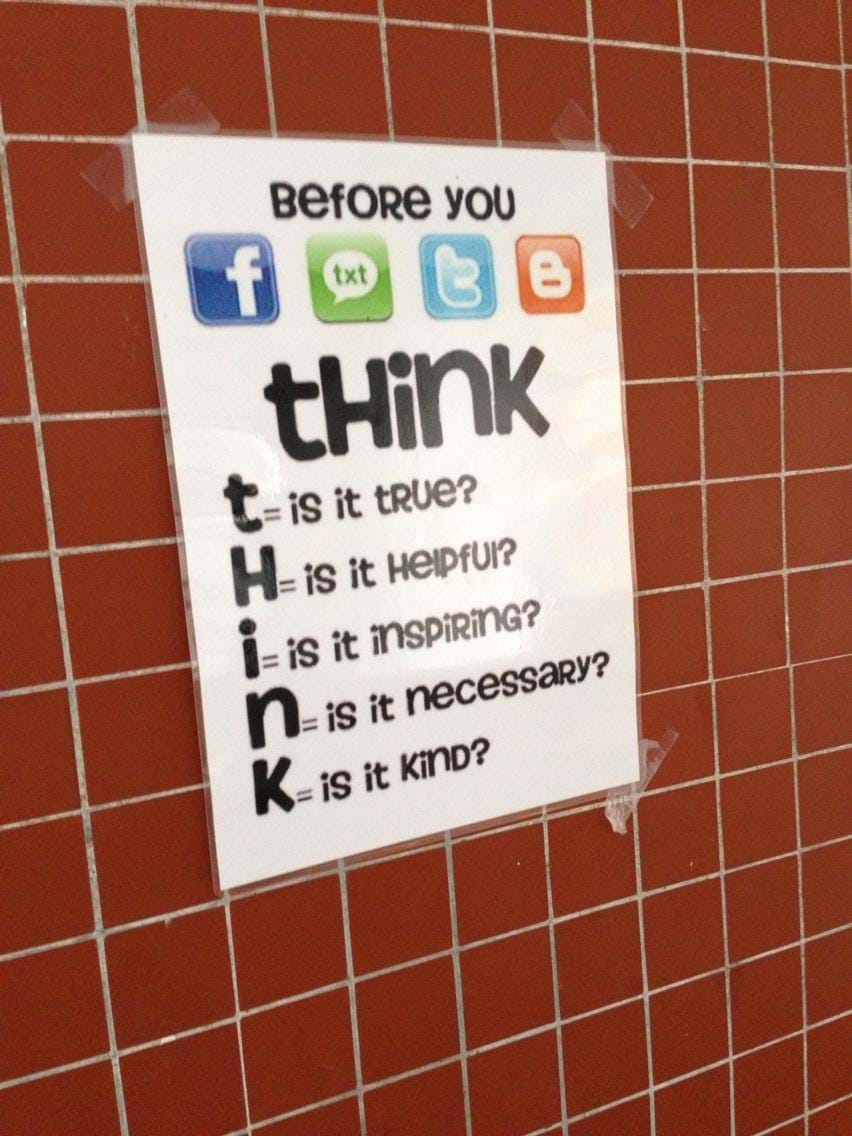 Social Media Policy
As you move into the realm of social media your employees may also be on social media. You want them to join and follow your social media strategy but not spend their day on social media doing non-business related activities. If you are the sole person for your small business this may not seem necessary but is as important for a single person shop as it is for a few hundred-person medium sized business. With a policy that you adhere to you make certain that your working business time is focused on business activities that will help grow your company.
Conclusion
Your website is your companies brand and your full time marketing "employee" to sell your services. Social media is a way of staying in constant contact with your current and future clients and driving them to your website. By establishing your goals and objectives you will be able to fully target and take advantage of what social media can be for your individual brand of products and services. Social media, like your website, is a marathon race and one that you can't just sprint to the finish line. It takes time, lots of effort (and training) to meet the objectives you want.
If you want to focus on growing your company and have your social media plan grow at the exact same pace JM2 Webdesigners in Valparaiso Indiana would love to work with you in a collaborative manner to help you achieve your goals. We can be reached on here through our online form, through our toll free number at 219-229-1633 or through email at sales@FawkesDM.com. We look forward to hearing from you and wish you the best in your move into social media.
{{BLOGDETAILVIDEO}}