2015 Website and Social Media Predictions

Making a prediction of what will happen in the future is always a tough item to do. Looking at the past we can gain access to some core trends that are coming and will further take a foot hold in the coming year. The items below are in no specific order and are truly not an exhaustive list of changes that are coming.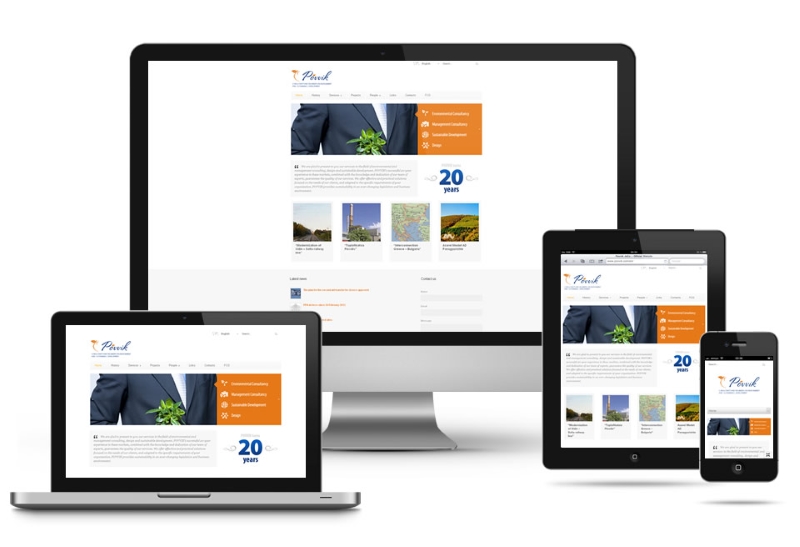 Responsive Web Design (RWD)
: A website is more than for desktops. A website should work well for Desktop, Tablet and Mobile devices and should not cost extra to garner these features. A responsive website will provide your users a great experience no matter what device they are using, whether there browser window is maximized or not. You can always send mobile users to an entirely different, and maintained, website but that is added cost that you don't need incur with current technology. With technology today there is little to no reason to scroll left/right within your browser. This technology has been around since 2010 and every major web browser can support this design process.
Structured Data: Search result pages will begin incorporating even more structured data in 2015. Structured data is information that explains to the search engines what your website is about. This information includes the type of business you are, your address information, and key images and information to use when shared on social media networks. Additionally, this information can, and often is, different on every page of your website. You wouldn't market Widget A on the page for Widget B or vice-versa.
Digital Marketing: This is a very broad term and is truly covered on all the other bullet points as all of the bullets here are part of digital marketing. We will only cover a small sub-set here for this very broad category. Social Media (Facebook, Twitter, LinkedIn, Pinterest, Google+, and others) should be a key part in helping establish you as an expert in your field. You should not use every social media outlet unless you have the staff to socialize with all of them. Just joining to "join" could provide a negative custom service experience if you miss questions, comments or complaints of people trying to socialize with you. Join the social media outlets you can commit to both in time and energy. Grow from there to meet your customers' needs. In 2015 we see many dropping the networks that don't work for their business while putting extra effort into those that work for them. Content calendars will also start becoming more important to make certain you are keeping information updated. While all of that is important analytics will also be important so that you can truly gauge what is, and isn't, working for your business.

Search Engine Optimization (SEO)
: Another part of digital marketing is SEO. The search engines algorithms are constantly changing and your website needs to take advantage of them. It is no longer a matter of just "keyword stuffing" your page to try and move up. In fact, keyword stuffing could actually lower your results. Making your content legible for your visitors will help you in the search engines more than trying to appease the search engines.
Content: As we said earlier keyword marketing is slowly dying for those trying to be organically found (not paying the search engines). Not that it every will die off completely as the search engines have to make a profit after all. High-quality content will garner you more results in the long term with the search engines. Updating your website is crucial and will help keep your clients coming back for more. On top of high quality content on your main website you will see more people utilizing blogs to post new information about their business. These blogs will be both text content as well as video content. The higher the quality of information you have and the more you become an expert in your field the more you will move up on the search engines.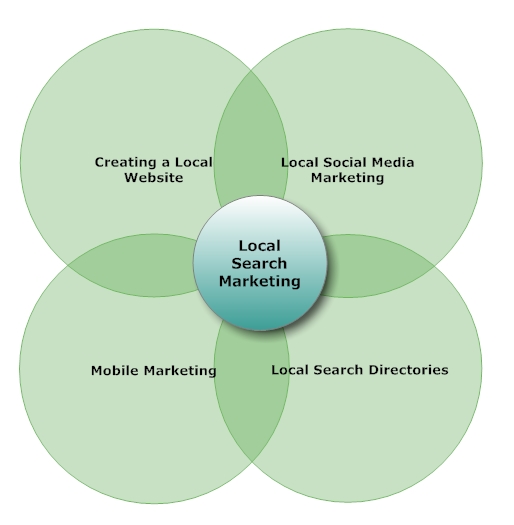 Local Search
: 54% of all American's have smart phones. This trend is increasing each year and making your website mobile friendly (e.g. read Responsive Web Design noted above) the search engines will move you up on the lists. At the end of 2014 Google released a "Mobile-Friendly Test" page (located at https://www.google.com/webmasters/tools/mobile-friendly/) that lets you test to see if your website is ready for mobile devices. As more people have smart phones they are doing more searches through their mobile devices. With local search you use structured data to define where you are so that people can find you locally. Having your business searchable through local search is becoming more and more of a requirement to get the word out to current and prospective clients. With a site that is mobile friendly, has proper structured data, and a great user interface for desktop, tablet and mobile devices your website will be much better off.
User Interface (UI) / User Experience (UX): When it comes to getting engagement within your website you need to look at every pixel on the screen. Many companies will hire a graphics company to make the world's most beautiful website. These are truly great sites and many also are good for mobile. The problem with these sites are that they often forget, or don't care, about the user. People don't like to waste time. They desired to get online, get what they need and live their lives. A customer's most valuable asset is their time. When creating a new website we always look at the information architecture (IA) of the website. This not only covers the content of the site, how it is displayed, and the hardware needed to perform in a fast manner to the user.
White space matters
The less a user has to click to find information the more likely a person is to stay on your website.
Fonts and readability matters
Keeping things simple matters
Touch interfaces matters
Speed / Performance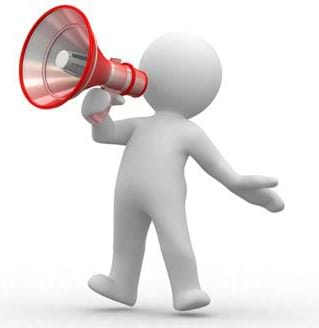 Call of Actions
: Every website whether it is for customer support or sales needs to have a call of action. Websites will be gaining more call of action functionality as part of being more visitor oriented. These call of actions should not interfere with your user experience within the site. A popup every screen is just plain annoying. Build your website with thought and consideration that you would want for yourself.
Security: Companies with million dollar IT budgets get hacked every day. We all see it in the news. These companies are fighting an uphill battle as they put security at the back of their priority list or relaxed the rules for "a vendor". Security should be very important for all aspects of your website. Whether you are a fledging startup or a large enterprise security is part of your brands reputation. If you cut corners anywhere in your business this is one area you should not cut corners on.
{{BLOGDETAILVIDEO}}