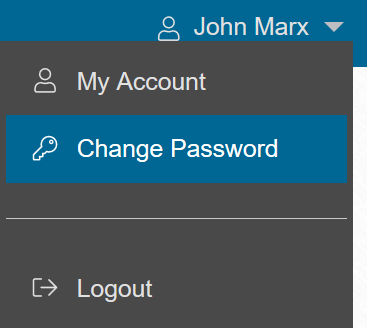 Change password
To change your password, you need to first log into the system. Once logged in you have three choices that allow you to change your password as a regular user and an additional if you have access to the Users Module. Most users do not have access to the Users Module.
We will be covering the fastest and most common way to change your password. In the top right of every page you will see your login name. When you hover over this the second option is Change Password. Hover over your name and then click on Change Password.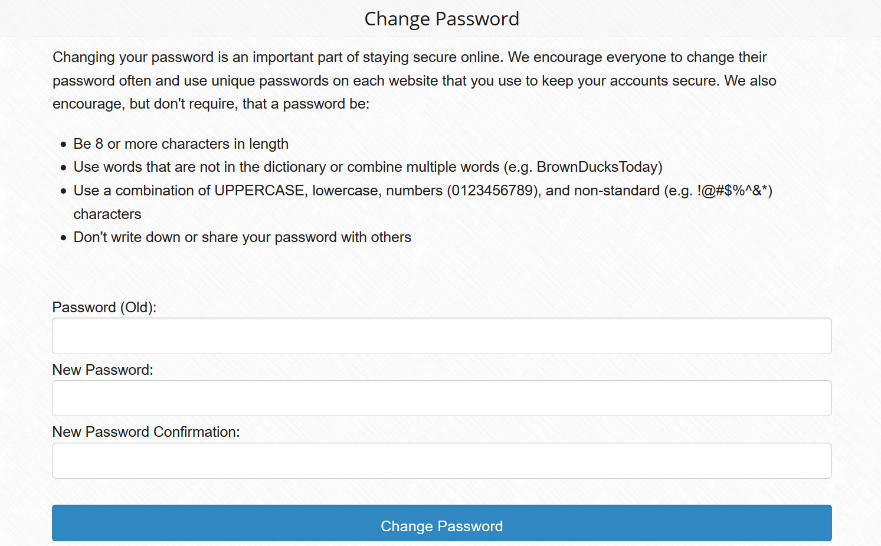 Here you will enter your current password and then your new password (Twice). Any specific rules related to your password that need to be adhered to will be listed here. This can be the length, recommendations for good passwords, etc.