You might have noticed some changes with your business's Facebook page recently, specifically with the cover photo. Facebook business pages will now have a series of wording that goes across the front of the image or video (more on that later) that serves as a brief description of what your business is about. While this seems like a straight forward addition, there are some things to keep in mind when dealing with the new changes.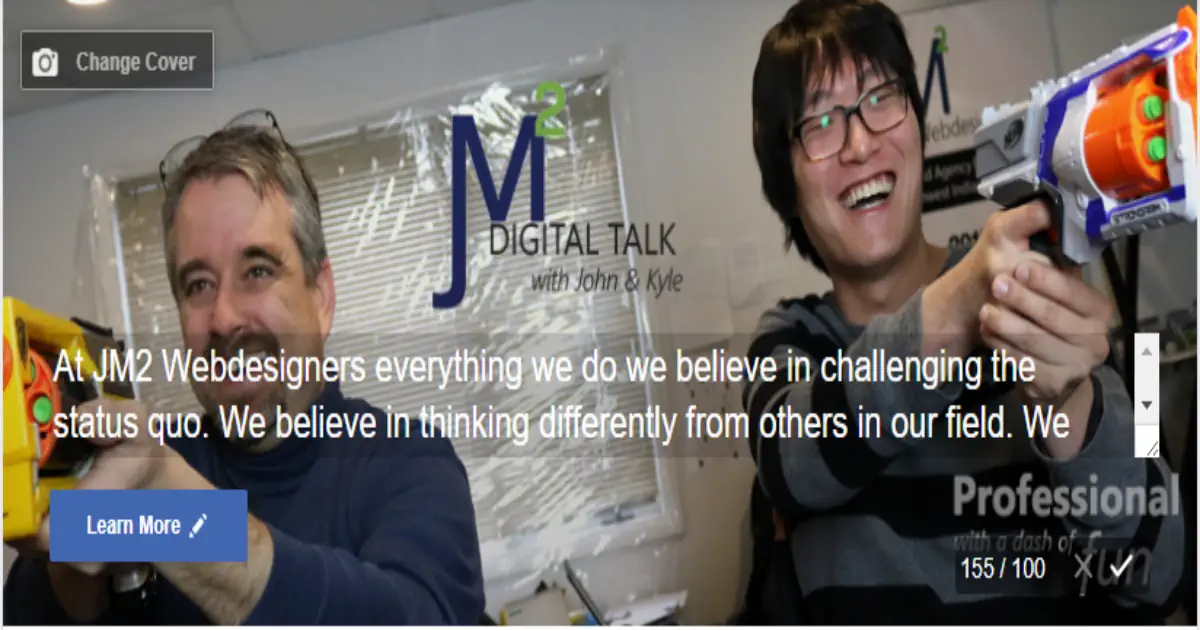 The Character Limit:

These new descriptions come with a word limit. 100 words or less are the new limits for these banner image descriptions. It's probably a good idea to take this into account and check to see if your text us cut off. Making it a bit shorter can now go a long way to making it look presentable.

Make Sure Text Shows Up Against the Background:

Now that text is another factor to deal with when it comes to banner images or video, making sure that text is visible and easy to read is now an essential step when creating your banner. The text comes with a subtle, dark backdrop to make sure that it stands out, but brighter backgrounds or plain white ones can still make it difficult for it to show up. Making sure that your banner has colors that don't hide what your text says is something that should now be considered when designing your page.

Banners Can Now Be Video:

Along with images, Facebook banners can now include video to show off the personality of your business. These video uploads work in much the same way a photo works. Video dimensions should be 820 x 312 pixels, 20 to 90 seconds and are able to be looped in any way you want. The video automatically plays once someone visits the page and like other videos on Facebook features a mute/unmute button in the lower right corner.

This offers an entirely new and exciting opportunity for a business to show off its personality like never before. Products and services can now be shown in motion, giving an even better representation of your business and what it does. Keep in mind however that this should not be a format that is wasted on silly, mundane videos that do nothing to get the visitor intrigued or engaged. Instead, it should function as a short advertisement before anyone scrolls down, getting the visitor even more invested before they agree to go further.

Conclusion:

Not all business pages have these features yet, but Facebook has said that more and more businesses should begin seeing these options become available soon. It may initially seem annoying that there is another update to learn about and implement, however as with all changes on Facebook, keeping an open mind and being aware of what makes each image, video or line of text look back shares the same mentality of looking presentable to draw attention. Like all aspects of business, if it comes across as sloppy or like no one paid attention to the new changes and options, your potential clients will see it and will keep it in their mind as they shop around for their best benefit.

If you want to learn more about the new changes Facebook has implemented, please give me a call at (855) 456 2669 or shoot me an email at kyle@BusinessYETI.com. I spend a lot of time on social media and would love to hear your take on the latest changes.

{{BLOGDETAILVIDEO}}