Beyond the Overview: Posts

As we continue our analytics journey past Facebook Business Page Views we move further into learning about our fans. For us this is one of the most exciting sections as we learn not only what posts work best with our fan base but also what times our engagement is most likely going to be the highest. This isn't just in the hour of the day but the day of the week as well.
When Your Fans Are Online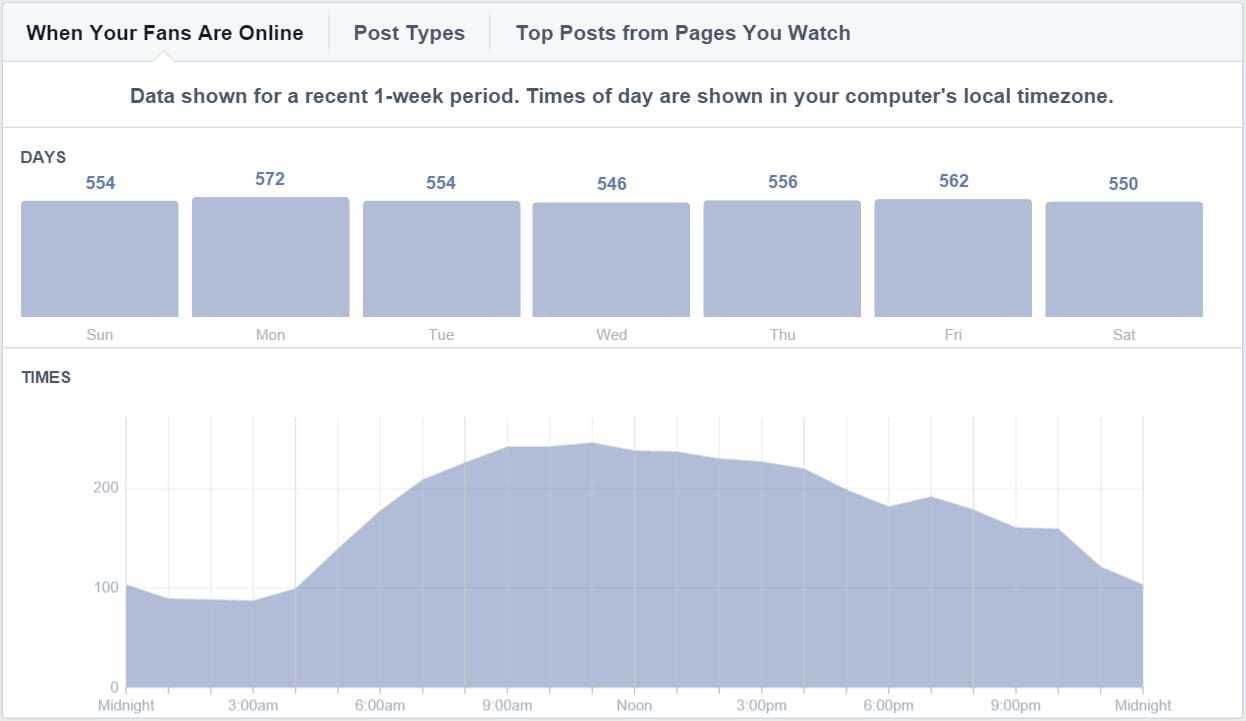 As you hover over each day a line will appear in the grid showing the specifics for a given day compared to the weekly average shown in the graph below. This information will help you gauge the best time to engage your fans. The average time for the graph below is between 11am and 1pm. Some days are higher than the others. This information allows for posting information that is most pertinent for our fans.
Post Types
Next you will notice a tab called Post Types which shows your engagement for photos, links, and status updates. For most photos will almost always be at the top or very close as posts with pictures almost always will garner the best results for your Facebook Business Page.
Top Posts from Pages You Watch
This is the ultimate in keeping track of your competitors. These can be local or what we use are big city competitors so that we have targets to reach. When we first started we looked at our local competitors but as we stepped back and starting looking at them and comparing the results we noticed that we offer completely different services and that our local competitors are not actually competitors. They are actually great businesses to align and work with due to our core structure on development where many are more targeted toward being marketing companies.
All Posts Published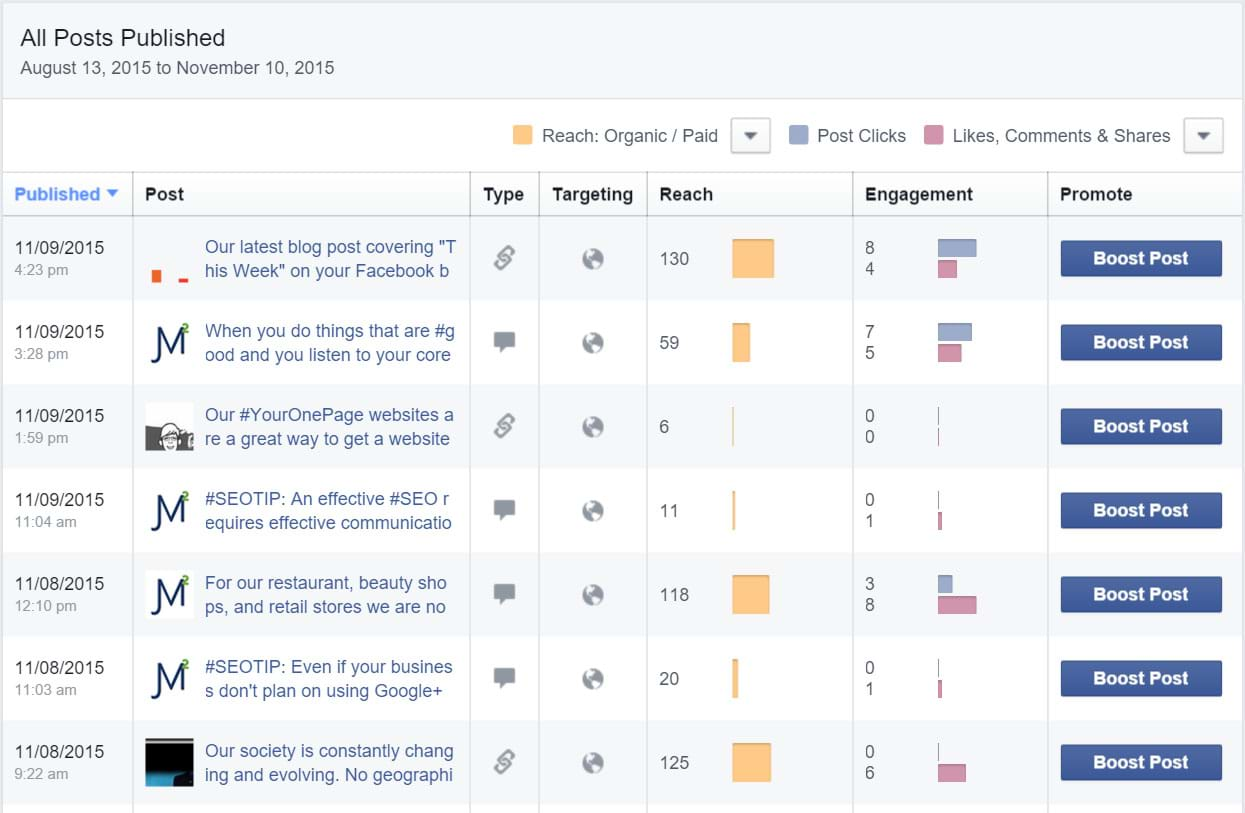 Each and every post that you create has information saved into this table. This information contains the post date, the subject, the type of post (status, photo, video, etc.), who you are targeting, the reach, your user engagement, and an option to Boost Post. Under Boost Post you can pay to make a post show to targeted audiences.
Conclusion
As we continue on our journey through the analytics of Facebook we're hoping you can see how valuable this information can be. By knowing your audience and changing to their needs you will be able to better serve them and increase your overall reach organically rather than having to always pay to reach your business objectives. If you would like some help in helping your customers or are so busy (we hope so!) and need someone to help you on your social media JM2 Webdesigners is here to assist you. You can reach us at 219-229-1633, through email at sales@FawkesDM.com, or through our contact form here.
{{BLOGDETAILVIDEO}}